Stripped Media was founded by Tom, Dave and Kobi. They started working together on the podcast "The Wire: Stripped" and realised that there would be an interesting opportunity to apply the same formula to other areas of pop culture.
They formed Stripped Media with the aim of producing and facilitating other podcasters to make their own shows. Please do come back to this site to get the latest updates!
Stripped Media Head Producer
Tom Whalley is a multi-award-winning producer based in the North West of England. He is the long standing producer of The Huey Show on BBC 6Music and has been in the industry for the best part of two decades. He also produces a host of podcasts, including The Cycling Podcast, Mark Kermode's 'Kermode On Film', and The Wire: Stripped. As a producer at one of the UK's biggest podcast networks, Stakhanov, Tom also oversees production on four shows on the Football Ramble Daily feed.
Tom doesn't just feature behind the glass, he also presents his own strand for The Cycling Podcast. Service Course is a monthly show about cycling kit and technology. Tom also pops up from time to time on The Cycling Podcast's Explore series
Over the course of his career Tom has won a series of high profile accolades, including Gold and Silver at the Audio Production Awards, a Sony Gold award, and has been nominated three times at the British Podcast Awards (as part of The Cycling Podcast).
When he is not working Tom is an active bike racer representing the High Peak Cycles Race Team, although having a toddler at home has probably forced him into retirement. Tom has 3 cats.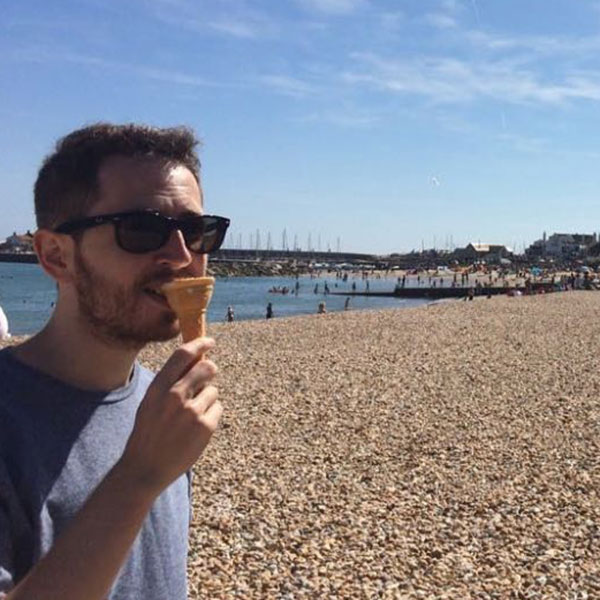 The Cinemile and His Darker Materials Podcast Host
Dave is an award-winning podcaster and social media professional. He has more than ten years of experience across TV, social media and podcasting, working on both sides of the camera and the mic.
Dave and his wife Cathy are the producers and hosts of The Cinemile – a podcast where they record their walks home from the movies. It was named the UK's Best New Podcast at the 2017 British Podcast Awards, and was named an honoree in the 2019 Webby Awards alongside podcasts from Ellen DeGeneres, The Daily Show and Vanity Fair.
Dave and Kobi co-host The Wire Stripped together, and Dave co-hosts His Darker Materials with Helen O'Hara (Empire magazine).
He also has ten years of experience in the TV industry. He has created digital and social media marketing campaigns for TV networks in Ireland (TV3), Australia (Network Ten) and the UK (ITV). He has worked on dozens of TV shows, across every genre – from reality (Love Island, The Bachelor Australia, I'm a Celebrity) to drama (Broadchurch, Cold Feet, Liar).
His Facebook campaign for the launch of Season 1 of Liar won "Best Use of Facebook" at the 2018 Shorty Awards, and his Love Island launch campaign won Best Television Campaign in the same year. His "dolled up" campaign for Love Island won "Best Use of Social Media: Entertainment" in the 2017 UK Social Media Communications Awards.
He likes movies and TV, if you hadn't already guessed. (Also, video games).
The Wire Stripped and Flixwatcher Podcast Host
When Kobi first got into "The Wire" he used to make DVD copies of the show to give to his friends so that he would have someone to talk about the show with!
Little did he know that this bizarre behaviour laid the foundations hosting a podcast, that is heard in places from UK and USA, to Rwanda to Iceland all about his favourite TV show – The Wire.
As well as hosting on "The Wire: Stripped" Kobi also hosts Flixwatcher – a Netflix Film Club podcast and The Kobestarr Digital Podcast, which relates to his day job as a digital marketer.


Producers@stripped.media